The Germany-based famous music group Mouse on Mars will arrive in Vietnam for performances in Hanoi and Ho Chi Minh City on November 12 and 13.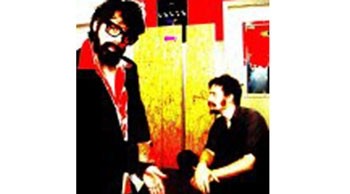 A poster of Mouse on Mars
Established in 1993, Mouse on Mars has developed into one of the most innovative and influential bands in the field of electronic music.

The artist duo, Jan St. Werner and Andi Toma, has released more than ten albums.
The sound of Mouse on Mars is challenging, ironic, but above all extremely danceable, and it fills clubs all over the globe.
The show will take place at the Van Ho Exhibition Center in the capital and Youth's Cultural House in the city.
The concert is part of the "Germany Year in Vietnam" event.
Tickets are available about one week before the event at the Goethe Institute, 56-58 Nguyen Thai Hoc Street, Ba Dinh District, Hanoi; and Nr. 18, Str.1, Do Thanh, Ward 4, District 3, HCM City.