The 6th German Film Festival in Vietnam will be held in Hanoi, Hue, Da Nang and Ho Chi Minh City from September 4-20.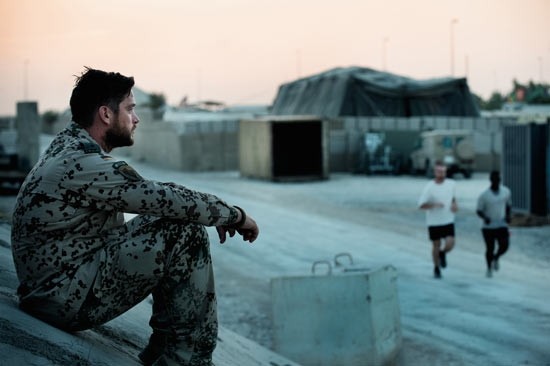 A scene in the film ""Inbetween worlds"
The festival will be a chance for Vietnamese movie lovers to experience great cinema and discover Germany from a new perspective via the silver screen, presenting to audiences movies about traditional rituals, cultural differences, identity, current and historical issues.
This year's German Film Festival will offer audiences a selection of films by famous directors, with many well-known German actors.
The film "The dark valley" directed by Andreas Prochaska won titles "Best direction" and "Best actor at the Bavarian Film Award 2014, ans scooped many prizes at German Film Award 2014 and Austrian Film Award 2015.
"For no eyes only" directed by Tali Bardand received awards and was honored at LUCAS Int. Childrens Filmfestival Frankfurt 2013, Thriller!Chiller! Film Festival, Michigan USA 2013, Grenzlandfilmtage Selb 2014, Augsburger Kinderfilmfest 2014, Pula Film Festival, Kroatien 2014 and Final Cut Marburger Filmfest 2014.
"Jack" by Edward Berger got the "Best film in cinema" and "Best Newcoming Producers" prizes at German Direction Award Metropolis 2014 and Bavarian Film Prize 2014.
"Run boy, run!" directed Pepe Danquart was nominated for titles, incluiding best camera/image design, best scenery and best MakeUp at German Film Award 2014; and won the "Audience award" at Filmfest Cottbus 2013.
"Inbetween worlds" by Feo Aladag won awards, such as Jury prize – Best feature film at the 38. Mostra Internacional de Cinema, Brasilia 2014; Best Actor Feature Film and Best Cinematography at 3. Evolution Mallorca International Film Festival, Spain 2014; and the Special award at the 5th church film festival Recklinghausen 2014.
There will be movies "Not my day" of director Peter Thorwarth; "Vampire sisters" by Wolfgang Gross; "Who am I-no system is safe"which took the "Best direction" prize at Bavarian Film Prize 2015 was directed by Baran bo Odar.
Films will be screened at the National Cinema Center in Hanoi from September 6-13; Le Do Cinema in Da Nang from September 11-20; Center for Culture & Information in Hue from September 10-14; and Cinebox Cinema in Ho Chi Minh City from September 12-18.
Young director, scriptwriter and actor Tali Barde will be a special guest in film screenings in National Cinema Center in Hanoi on September 9 and in Cinebox Cinema in Ho Chi Minh City on 12.