The 3rd German Film Festival in Vietnam will be held in Hanoi, Hai Phong, Hue, Da Nang, Nha Trang and Ho Chi Minh City from September 6 to October 4.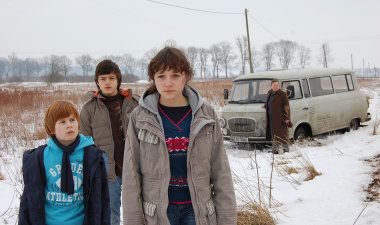 A scene in the film Winter Daughter
The festival will be a chance for Vietnamese movie lovers to experience great cinema and discover Germany from a new perspective via the silver screen.
The film fest will present to audiences movies about home and identity, extraordinary love and passion, friendship and responsibility. Viewers will be attracted with emotional cinema and current issues.
This year's German Film Festival will offer audiences a selection of films by famous directors, with many well-known German actors.
Winter Daughter by director Johannes Schmid won the Young-Generation-Award; the 1st Prize Live-Action Feature Film (Chicago 2011) at the Fünf Seen Festival 2011; and Gold Film Award for Best Children's Film at the German Film Award 2012.
The Crocodiles 3 - All for One by director Wolfgang Groos won the Children's Media Award 'The White Elephant' for production at the Munich Film Festival 2011.
Soul Kitchen by director  Fatih Akin won the Northern German Film Prize for 'Best Film' at the Nordische Filmtage Lübeck 2010; Art Cinema Award at the FilmFest Hamburg 2009; and Special Prize of the Jury at the IFF Venedig 2009.
Men in the City 2 directed by Simon Verhoeven got the Bambi Award Film National 2011 and Bavarian Film Award 2011.
Summer Window by director Hendrik Handloegten was nominated for 'Best Supporting Actress', 'Best Cinematography',  'Best Original Score' titles at the German Film Award.
Dreileben-Part 1: Beats Being Dead directed by Christian Petzold took the 2012 Adolf-Grimme-Prize for 'Fiction', the Special Achievement Fiction at the German Film Prize 2011 and Special Award at the Festival of German Films Ludwigshafen 2011.
Three Fourths Moon by director Christian Zuebert won Best Screenplay at the Bavarian Film Prize 2012.
When We Leave directed by Feo Aladag scooped titles including Best Cinematography, Best Actress, Best Debut Feature Film, Best Editing, Best Film, Best Screenplay at the German Film Critics Prize 2011.
Lessons of a Dream by director Sebastian Grobler received the New Faces Award, and Best Actor Award at the Bunte 2011.
Promising the Moon by director Hans Steinbichler won the Best Original Score at the IFF Locarno 2011, and Producer Prize at the Bayerischer Filmpreis 2011.
Films will be screened at the National Cinema Center in Hanoi from September 6-13; Cong Nhan Theater in Hai Phong from September 21-25; Le Do Cinema in Da Nang from September 13-18; Center for Culture & Information in Hue from September 14-19; Khanh Hoa Cinema Center in Nha Trang from September 20-23; and BHD Star Cinema in Ho Chi Minh City from September 28-October 4.