Six outstanding German films, which were presented at the Berlin Film Festival 2009, will be screened at Goethe Institute in Hanoi from September 9 to 13.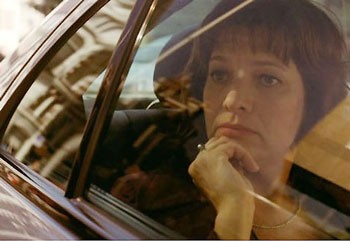 A scene in the film Sturm (Storm)
The movies are stories about love, death, crime and German history in the postwar period.
They are dubbed in Vietnamese with English subtitles.
The film Sturm (Storm), directed by Hans-Christian Schmid, talks about fighting against war crimes, was highly appreciated at the recent Berlin film festival.

Maren Ade's Alle Anderen (Everyone Else) won the Jury's Grand Prize at the Festival in Berlin, as well as the Silver Bear Award, which went to actress Birgit Minichmayr.

Der Baader Meinhof Komplex by director Uli Edel is Germany's nomination for the Best Foreign Language Film Oscar.

Film lovers will once again meet Caroline Link who won an Oscar for Best Foreign Language Film in 2003 for Nirgendwo in Afrika (Nowhere in Africa) in the film Im Winter ein Jahr. This is the first picture that she has directed.

There are also Christian Petzold's Jerichow featuring a love-triangle and Marco Kreuzpaintner's Krabat for children.
Free tickets are available at the Goethe Institute, 56-58 Nguyen Thai Hoc Street. People can book at: info@hanoi.goethe.org