German jazz quartet Max.Bab will perform in a concert in Hanoi and Ho Chi Minh City this September.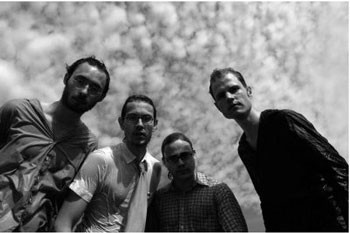 The quartet Max.Bab (Photo: Courtesy of the organizers)
The quartet consists of saxophonist Max Von Mosch, pianist Benedikt Jahnel, bassist Henning Sieverts and drummer Andreas Haberl.

The band has won several national and international jazz competitions, appeared abroad frequently and worked with international stars such as Charlie Mariano, Wolfgang Muthspiel, David Friedman and Frank Möbus.

The shows will start at 8 p.m. at the Goethe Institute, 56-58 Nguyen Thai Hoc Street, Hanoi on September 17 and at the Conservatory of Music, 112 Nguyen Du Street in District 1, HCMC on September 18.

Free tickets are available at the Goethe Institute in Hanoi and the Goethe Institute in HCMC, 18 Street No.1, Do Thanh Dormitory, District 3, HCMC.