Chinese-Vietnamese co-production Ha Noi, Ha Noi has won several film awards yet the film has left an insipid feeling among some audiences.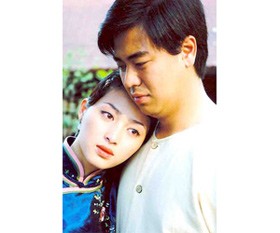 A scene in the film Ha Noi, Ha Noi
Ha Noi, Ha Noi was co-produced by the Yunnan Ethnic Minority Film Studio, China, and the Viet Nam Writers' Association Film Studio.
It won Viet Nam's Golden Kite Award 2006, the Golden Lotus at the 15th National Film Festival 2007 and others cinematic honors.
It is a co-production in every sense of the word. Not only are both Chinese and Vietnamese actors and scriptwriters featured, the film's director is Chinese and his assistant Vietnamese.
The film was shot on location in Ha Noi, Lao Cai, Yen Bai and Quang Ninh and is lush with Vietnamese history and scenery.
The story of Ha Noi, Ha Noi depicts a Chinese girl who must leave her Vietnamese lover together with his son and their daughter and return home because of war. Upon arriving in China, she looses the stepson and is incessantly tormented by guilt. Fast-forward 40 years: the woman's granddaughter journeys to Viet Nam and uncovers the roots of her family in the country of her grandmother's stories.
After being tricked out of her luggage and befalling troubles all round, the girl amazingly completes her mission, thanks purely to the kindness of the Vietnamese people. For that plot line alone, the film should be given a "Friendship" award.
Several viewers complained: the script is cliché, audiences can guess how it ends halfway through, and the role of the granddaughter defies credibility.
Imagine an adolescent girl traveling alone to a bizarre land she knows little about and she can't speak English and she doesn't even bother to Google the place before she goes. Many viewers couldn't.
The film has some rather odd and disappointing depictions. The Chinese-Vietnamese love story has been called boring to the point of being insipid. A beautiful woman goes to Ha Noi in 1968 in a 1930s Shanghai dress while the Chinese are starving and 25 million people just died in Mao's Cultural Revolution. How could a grand madame feed two children at the time?
Though Ha Noi, Ha Noi won its share of awards, the film has not left as favorable an impression on audiences as two Silver Lotus winners, Mua len trau (Buffalo Boy) and Ao lua Ha Dong (The White Silk Dress).