Vang Anh Culture, one of HCM City's publishers of Japanese comic books, has collaborated with psychologist Huynh Van Son and a group of writers to produce four guide books for teenagers February 5.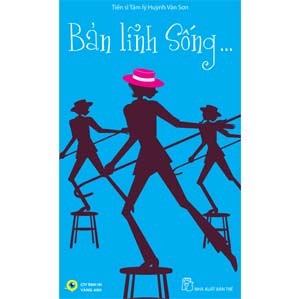 The cover of 'Ban linh song' by psychologist Huynh Van Son (Photo: Vang Anh Courtesy) 
The comic books are: 'Ban linh song' ('Skills for living'), 'Bi an hay len tieng' ('Secret, raise voice!'), and 'Goc khuat cua teen' ('Hidden place in a teen's soul) by Huynh Van Son; and 'Vi sao ho thanh cong' ('Why were they successful?') by various artists from Tai Hoa Tre Magazine.
 
While 'Ban linh song' consists of humorous stories about a teen going through puberty and other changes in life, 'Vi sao ho thanh cong' is a guide book for any teen to learn some experiences from various characters to become successful, from a reporter, a man who did odd-jobs to a disabled student.
'Bi an hay len tieng' is promising to be a good friend for teens since it can answer most questions about relationships, puberty and even some feelings about love. The book is written in the format of an internet chat between a doctor and a young person in a young writing style, which is believed to bring the stories closer to teen readers.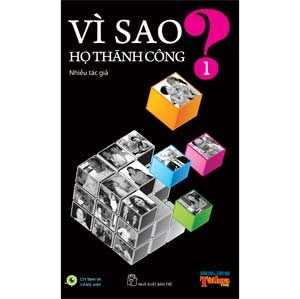 The cover of 'Vi sao ho thanh cong' by various artists (Photo: Vang Anh Courtesy)
'Goc khuat cua teen' is not only for teens but is probably a good guide book for parents also. The book reveals some hidden thoughts and wonders of the teen in society and relationships which their parents hardly know of or understand. Thanks to the book, parents will have a better understanding about their children and learn some strategies to better communicate with their children more efficiently and strengthen their relationships.
 
The books are available at most book shops at VND18,000 ($1.05) each. There is a special discount of up to 20 percent for any orders at the 'Otaku and Teen Festival 2009' February 9 at Le Thi Rieng Park, district 10. A usual 10 percent discount for any order can be had at the offices of Vang Anh Culture, Phu Nhuan district.