An exhibition highlighting President Ho Chi Minh's efforts to avoid a war with France and achieve peace and then his military efforts to prevail over the colonialist at Dien Bien Phu opened in  Hanoi on May 6.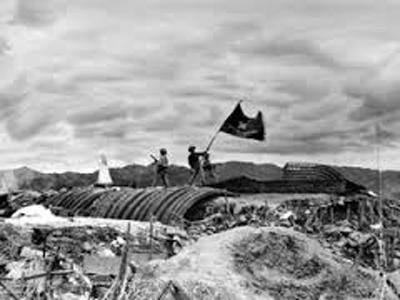 (Photo:SGGP)
"President Ho Chi Minh and Dien Bien Phu Victory" is being organised by the Ho Chi Minh Museum, National Historical Museum, and the Archives Bureau of the CPC Central Committee to mark the 60th anniversary of the Dien Bien Phu Victory.
It features nearly 200 documents, artefacts, and rare pictures highlighting the creative military policies of Ho Chi Minh and the Party during the Winter -Spring War (1953 – 1954) and in achieving the victory.
On the same day another exhibition on the Dien Bien Phu Victory also opened in the capital.
Visitors thronged to see the more than 800 books, articles, photos, and others on display.