The 10th European Music Festival will be held at the Youth Theatre in Ha Noi and HCM City Conservatory of Music from November 25 to December 7.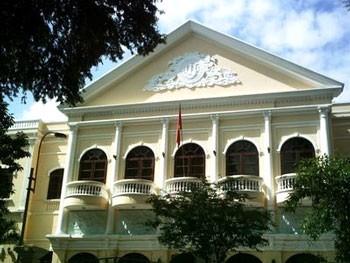 HCMC Conservatory of Music
It will feature contemporary jazz, jazz-flamenco fusion, electronic music, classical music, and blues performed by bands like Teichmann-Brothers of Germany, Guitar from Italy, "There Is An Eiffel There" Jazz trio from Belgium, and others.
Besides performing, the artists will also take part in discussions with students of the Ha Noi National Conservatory of Music and the Military Culture and Art University
The festival will be organized by the Ministry of Culture, Sports and Tourism, the EC mission to Vietnam, and the embassies of several EU member-countries.
Free tickets are available at the venues.