Phuong's exhibition themed "Green dream" will be organized at the Vietnam Fine Arts Museum in Hanoi on September 10.

Phuong started painting when she was 5, having fun with her paints. She will present to viewers 85 artworks in various topics, such as love, nature, animal, the earth and sky.
This amazing 10-year-old girl has to settle for being the youngest artist to ever have an exhibition at the Museum.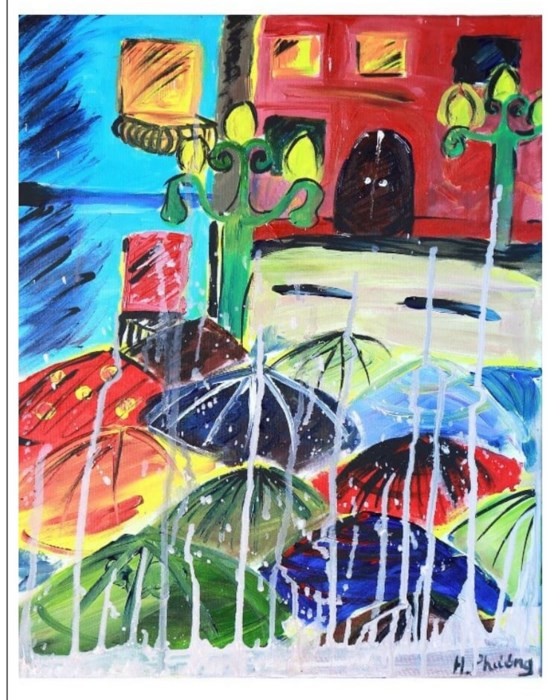 The paiting "The upside-down rain"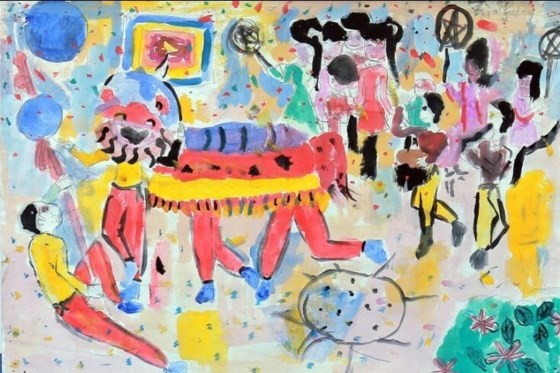 "The Mid-Autumn Festival "