People's Committee of Nghi Xuan district in collaboration with the Department of Culture, Sports and Tourism of Ha Tinh province held a solemn ceremony on September 30, to receive  certificate of Phoi Phoi- Bai Co national cultural historical relic site.

Phoi Phoi-Bai Coi archaeological site is located at village 9 in Nghi Xuan district of the central province of Ha Tinh.

In 1974, a group of archaeologists from Vietnam Archaeology Institute discovered many artifacts such as ancient stones, ceramics, coppers, graves and burial jars.

From 2009 to 2012, Vietnam National Historical Museum continued to discover ancient artifacts at the Phoi Phoi-Bai Coi archaeological site like pottery, coppers, irons, graves and burial jars.

Phoi Phoi- Bai Coi archaeological site, where preserved cultural values over Ly, Tran and Le dynasty and also recognized as a place to confirm the Sa Huynh civilization exchanged with the Dong Son civilization.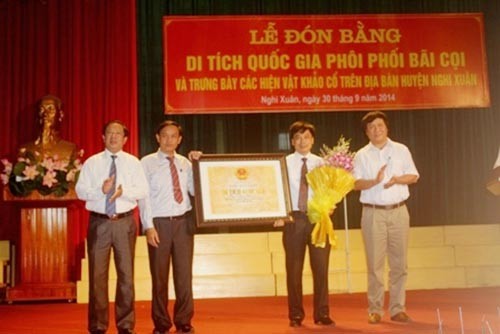 Ha Tinh received ranked certificate of Phoi Phoi- Bai Co national cultural historical relic site. (Photo: SGGP)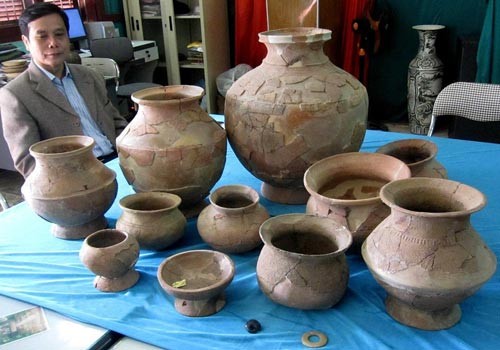 Many ancient artifacts were discovered at the Phoi Phoi- Bai Co archaeological site (Photo: SGGP)