A temple dedicated to King Mai Hac De King was inaugurated in Thich Loc commune, Loc Ha district, the central province of Ha Tinh province.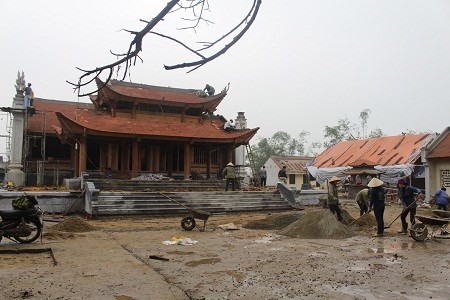 The Temple King Mai Hac De in Ha Tinh is going under renovation. (Source: VNA)
The temple was renovated and expanded over an area of 1,000 sq.m at a total cost of 105 billion VND (4.7 million USD).
Earlier, a 10.8m-high copper statue of the King was casted at the Mai Hac De Square in the coastal commune.
King Mai Hac De, whose real name was Mai Thuc Loan, was born in Mai Phu village, Loc Ha district, Ha Tinh province and was the leader of the 722 uprising against the rule of the Tang Dynasty in the present-day Thanh Hoa and Nghe An provinces.