The capital's Department of Culture and Sports has planned a range of events on the occasion of the 12th National Party Congress.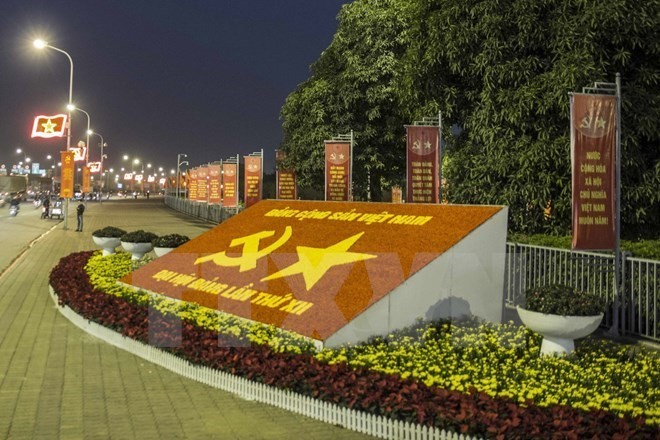 Decorations in front of the National Convention Centre (Photo: VNA)
A performance, featuring musical and circus acts, is due to be held at Ly Thai To park in Ha Dong district on the night of January 21. Similar concerts are scheduled to take place in the rest of 30 local districts and communes on January 21 and 22.
The Hanoi-based centre for film production and cinema is organising 150 free screenings for approximately 4,500 people across the city. The screenings, which began in December 2015, will last until mid-February 2016. Documentaries about party congresses, national reform, sea and islands, and the late President Ho Chi Minh have been selected to be shown to the public.
An exhibition, themed "loyalty to the Party", is scheduled to run from January 22 to 30, with 100 pictures and pictorial books on display.
On January 28, the city will host a night of musical and sport performances at Ly Thai To park and at the local training centre for outstanding athletes, to mark the conclusion of the 12 th National Party Congress.-VNA