The Korean Film Festival is being held at MegaStar-Vincom Towers in Hanoi from September 6-11.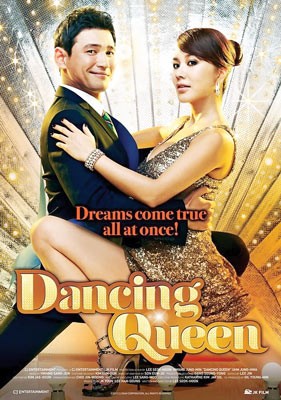 The poster of 'Dancing Queen' film
The event will present to movie lovers nine films from the Republic of Korea (RoK), including Killer Toon, Deranged, Gifted Hands, Fist of Legend, Dancing Queen, Tower, A Wedding Invitation, A Werewolf Boy, and Pororo-The Racing Adventure.
This is a chance for Vietnamese audience to enjoy the culture of Korea and its people, and the development of its film industry in recent years. All the films are in a variety of genres and have set box office records in RoK and other Asian markets.
Pororo-The Racing Adventure--the first 3D animation film which was produced to mark its tenth anniversary, will also be given a free screening for students of the 'We Are Filmmakers' project from the Vietnam Cinema Association's Talent Development Program.
After the success of the first Korean Film Festival in 2012 in Ho Chi Minh City, the event will be held annually from now on in Vietnam.
Also, the first Vietnamese Film Festival will take place in Seoul in November. The film festival will be an opportunity for film makers, actors and actresses of the two countries to exchange experiences and study development of both the movie industries.