The 'Summer Book Festival 2013' will be held at Vietnam Women's Museum in Hanoi on October 10.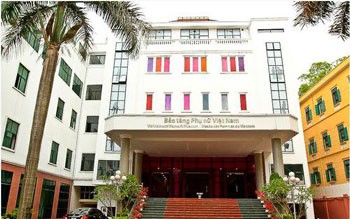 Vietnam Women's Museum in Hanoi
The event aims to celebrate the 59th anniversary of liberation and the 83rd anniversary of the establishment of the Vietnam Women's Union.
The festival will feature around 4,000 titles in various subjects including politics, culture, history, literature, economics, finance, foreign languages, and encyclopedic knowledge.
Readers will have a chance to enjoy a discount of 15-50 percent on all books, and fixed purchase prices from VND5,000-35,000 along with many discount programs and gift cards for children.
Well-known writers and translators will give exchanges with readers during the festival.
The book show is being co-organized by the Women's Publishing House, Vietnam Women's Museum, Nha Nam Culture and Media Joint Stock Company, Kim Dong and Tre Publishers.
The event will run until October 14.