A unique and interesting exhibition titled 'Wall' has opened in Hanoi at the Goethe Institute on 56-58 Nguyen Thai Hoc Street, highlighting the concept of hypothetical walls forming boundaries or divisions among people.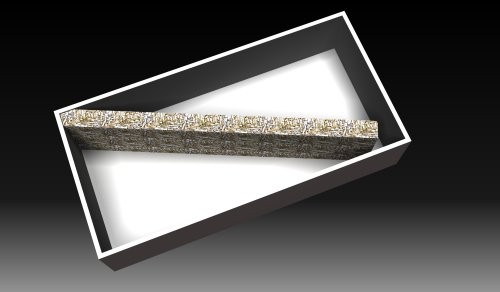 The 'wall' concept divides the exhibition area into two sections
The exhibition mainly focuses on the pain and suffering of Cambodians and Vietnamese who lived in Cambodia during the time of the Khmer Rouge.

Artist Le Huy Hoang uses the concept of a 'Wall' to show the hypothetical or actual existence of a divide that separates people. Some 'walls' like the Berlin wall, the border between North and South Korea and the Gaza Strip actually separate a people and some 'walls' are hypothetical and only serve to divide humanity.
The artist uses a variety of animal bones to arrange his theme layout and express his concept.
Entry to the exhibition is free from 9am to 7pm daily, until January 6, 2013. The exhibition has been organized by Goethe Institute, the Cultural Development and Exchange Fund and the Danish Embassy.