Hoang Lan Phuong, an 11th grader from Pham Hong Thai High School in Hanoi, has won the special prize of the "Canon Photo Marathon 2008" photo contest.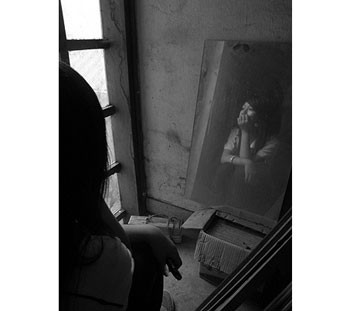 The winning photo by Hoang Lan Phuong
She will receive Canon Professional Digital Camera EOS 450D and has a chance to take part in the "Asia Photo Marathon" in New Zealand from November to 2 December.

The snapshot competition opened to all nationalities who is living in Viet Nam with no restriction to prior experience or age was held at Ha Noi Cheo Theater on October 11 with participation of 560 photographers.

Launched for the first time in 2006, it's a unique photography contest that challenges the creativity, imagination and endurance of photographers by requiring them to submit images within three hours based on  themes including "daily activities", "Light and dark" and "Reflection" that was revealed on the day of the contest.

The organization board also awarded to winners who won the first, second and third prizes in each assignment. Besides, participants have a chance to win one of several lucky draw prizes sponsored by Intel.

The photo contest will be organized at Ho Chi Minh City's Youth Cultural House on October 18, only one day.