A concert featuring works of German classic composer Johannes Brahms will take place at the Hanoi Opera House on September 13-14.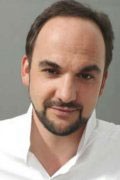 German conductor Jonas Alber
The Vietnam National Symphony Orchestra will perform piano concertos and symphonies under the baton of German conductor Jonas Alber.

Jonas Alber studied violin and conducting in Freiburg and Vienna. He received a scholarship from the Herbert von Karajan Foundation in 1995. He was General Music Director at the State Theater Braunschweig from 1998-2007. He was at that time Germany's youngest conductor and has worked with renowned orchestras around the world.

This year, the Vietnam National Symphony Orchestra performs for the third time under the direction of the German conductor Jonas Alber after concerts in 2010 and 2011.

Vietnamese pianist Dao Trong Tuyen will also join the event. He studied piano in 1981 at the Hanoi Conservatory of Music. In 1998 he received a scholarship from the Canadian Ministry of Education for his master's thesis in piano performance from the Laval University in Quebec, and graduated in 2001. He received his doctorate from the University of Montreal in 2007. The pianist currently teaches piano at the Vietnam National Academy of Music.

Tickets are available at the Hanoi Opera House and Goethe Institute in Hanoi, priced from VND100,000 to VND500,000.

                  The Vietnam National Symphony Orchestra