The Ho Chi Minh City Cinema Association recently announced prizes to artists and films for 2013.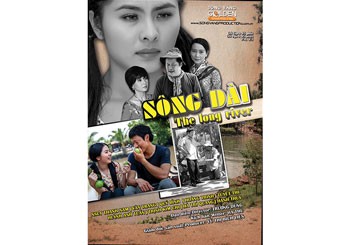 Poster of the TV film "Song dai" (the long river)
These annual awards aim to encourage and honor contributions to the industry.
Winning films include Co Biec (Emerald Green Grass) directed by Nguyen Quoc Hung and produced by HCMC Television Studios, Song Dai (The Long River) directed by Truong Dung and produces by Song Vang Company, Thuyen Giay (Paper Boat) directed and produced by Nham Minh Hien and M&T Pictures.
Winning documentary films include Dong Thap Muoi -The Legendary Guerilla Base by director PhamXuan Nghi and HCMC Television Studios, and Co Mot Co Hoi Bi Bo Lo (Missing a Chance) by director Nguyen Mong Long.
Individual awards go to cameraman Tran Duc Lai and Pham Duc Dung, actress Duong Cam Lynh, and actors Truong Minh Quoc Thai, Binh Minh and Dong Duong.