The first-ever book street on Nguyen Van Binh Street in the central district 1 will open on January 9.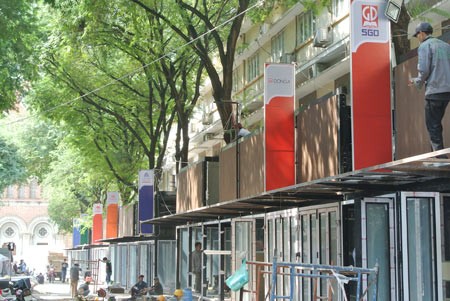 Preparations for the Book Street (Photo: Sggp)
The pedestrian-only street will include coffee shops; 20 stalls displaying new books and magazines; children area and a space for young people.

The event also has programs such as discussions, and exchanges between readers and authors.

On the occasion, an exhibition on revolutionary literature during Vietnam's two resistance wars against the France and the US will be held from January 9-17.

There will be a series of cultural events, such as display on newspaper in the past and present on January 18-30; an exhibition on Spring greeting cards on Tet holidays; talk shows between readers and authors, discussions on reading habits and skills and music performances.

The aim of the book street is to promote the reading habit, and encourage cultural agencies and organizations to help develop the habit among youth.