It is one of the libraries having the largest number of readers in the southern region over the past 40 years. It receives 1.4 million people and grants library cards for 34,000 readers every year.

The library has gained many achievements in establishing digital library model, publishing books for the blind, organizing painting and reading contests for children, conserving and restoring books.

On this occasion, many activities have been organized at the library, such as an exhibition featuring 300 photos of the history of establishment of the General Sciences Library of Ho Chi Minh City, kicking off the modernization project of information system of the General Sciences Library and 24 districts' libraries, starting the upgrading project of the Youth's reading room.
The origins of the General Sciences Library of Ho Chi Minh City may be traced back to the Documentation Library of the Government of Cochinchina (Bibliothèque de Documentation du Gouvernement de la Cochinchine Française), which was set up by Admiral-Governor Marie Gustave Hector Ohier in 1868.
It is one of Ho Chi Minh City's most iconic buildings and top tourist destinations in the city.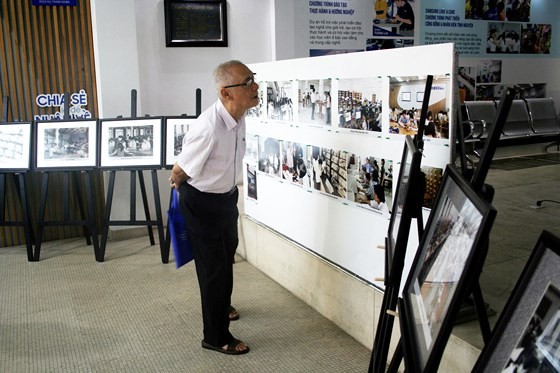 A photo exhibition at the library