The Vietnam Film Festival returns to Ho Chi Minh City after 26 years December 8-12 with a series of activities and participation from seven other countries. For the first time ever, several big movie industries from around the world will also take part.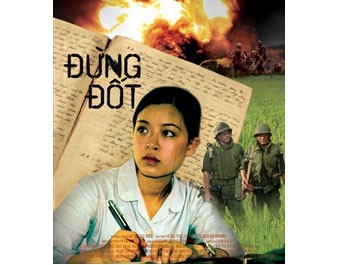 A poster of the film Dung Dot (Don't Burn) which will compete at the 16th film festival.
The 16th film festival will not only show films as in the past, but will also feature activities including a seminar and forum on movies.
The Saigon Movies-Media Co., Phuoc Sang Corp., and the Saigon Media Co. will organize a concert titled "An tuong nhac va phim" (The impression of music and movies), a movie fair, and a cinematic road in front of the city's Hoa Binh Theater.
Seven delegations from China, Laos, Cambodia, the Republic of Korea, Russia, Finland, and the US will also attend the festival.
The first ever Vietnam Film Festival was organized in 1970 and held every two to three years thereafter. The most honorable prize given out at the festival is the Golden Lotus award, which differs from the prestigious annual Golden Kite awards established in 2005.