The sixth season of Ho Chi Minh City Television's master of ceremonies contest will be held from July 18 to August 15.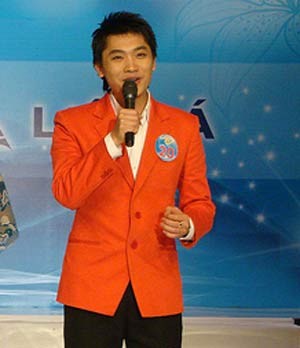 The winner of last year's emceeing contest on Ho Chi Minh City Television, Bui Tuan Anh
To take part, male contestants must be aged between 18 and 30 and stand at least 1.65 meters tall and females must be 18-28 and 1.58 meters. All should be high school graduates, know at least one foreign language, and should not have finished in the contest top three earlier.
Those who appeared in the final of last year's contest will get a direct entry into the semi-final.
Through talk shows, game shows, and sports shows, contestants will be tested in emceeing and several other fields like music, theatre, economics, politics, culture, society, and sports.
It is also open to professional emcees.
HTV will receive applications for six days from July 10 at 14 Dinh Tien Hoang, District 1.
The qualifying rounds will take place from July 18 to 20 and the semifinals and final from July 22 to August 15, with the final to be broadcast live.