For the first time, Brian McFadden, former member of the renowned Irish boyband Westlife, will travel to Vietnam for the second Hennessey Artistry Night in Hanoi on October 1.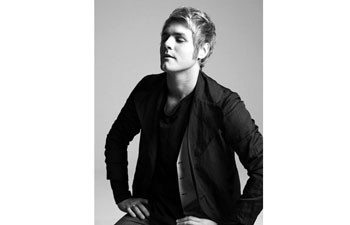 Brian McFadden
On stage there will also be Australian singer Lenka, British musician and singer Paul Freeman and the "Boys Like Girls" band from the US.
Brian McFadden rose to fame with Westlife before leaving the group to forge his own solo career in March 2004.
In September he released his debut single "Real to Me," which went straight to Number 1 in the UK Singles Chart. His first album "Irish Son" charted in the Top 40 of the UK Albums Chart.

Singer Lenka is an Australian television actress and singer-songwriter, most famous worldwide for her song "The Show" from her self-titled album Lenka. She was a member of the Australian band "Decoder Ring" and left the band to go to California in 2007.

Previously best known as an actress in Australia and as a host of a long-running children's breakfast cartoon program Cheez TV in Australia, she has appeared in numerous Australian television serials and feature films.

American alternative rock band "Boys like Girls" has four members, including Martin Johnson (lead vocals, rhythm guitar), Paul DiGiovanni (lead guitar, backup vocals), Bryan Donahue (bass guitar, backup vocals), and John Keefe (drums).

The international music show for Vietnamese young people will be a mix of various music styles including Pop, Rock, Hip hop and RnB.

Before arriving in Hanoi, the concert will be held in Macau on September 26 and then move to other Asian cities.