The 150-minute play will take place at Hanoi Opera House on May 27-28 with the participation of artists, such as People's Artists Vuong Ha, Hoang Dat, Meritorious Artists Xuan Vinh, Que Tran, Le Tu, Huu Quoc, Quynh Huong and others.

The play honors musician Nguyen Quang Dai who made outstanding contribution to the development of southern amateur traditional music.
Musician Nguyen Quang Dai was a mandarin under Nguyen dynasty. He moved from his birthplace, Hue ancient city, to Sai Gon (HCM City now) to promote Hue royal music and teach tai tu amateur traditional music.
In addition, Cai Luong devotees had a chance to enjoy one of the most popular historical cai luong plays, Thai hau Duong Van Nga (Empress Dowager Duong Van Nga) at Ben Thanh Theater in Ho Chi Minh City on May 6 and 13.
The play was a cooperation of veteran artists, director Hoa Ha and Kim Ngan with the participation of famous cai luong artists, such as Phuong Loan, Le Tu, Quynh Huong, Chi Linh, Kim Ngan, Hong To, Dai Nghia, singer Phuong Thanh, musician Thai An and others. The performance also aims to celebrate the 100th anniversary of Cai Luong Stage.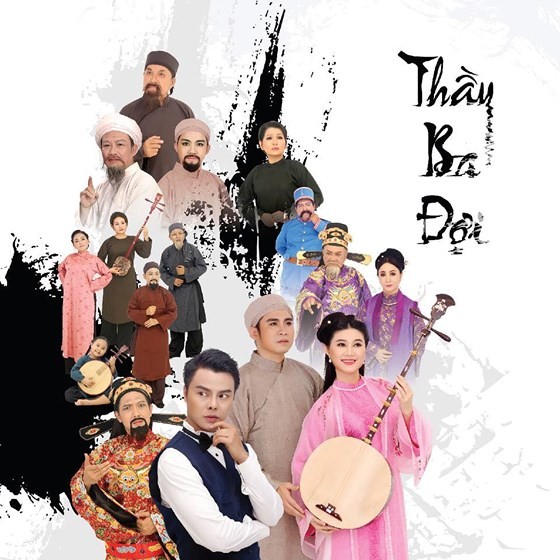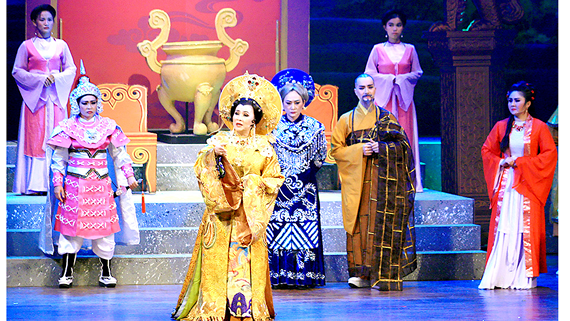 A scene in historical cai luong play, Thai hau Duong Van Nga (Empress Dowager Duong Van Nga)