A monument design contest to honour the late Vietnamese President Ho Chi Minh was launched at the University of Sussex on April 1 to celebrate his connection with the port town of Newhaven in the UK's Sussex region.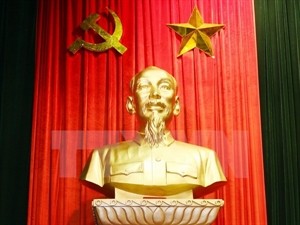 Illustrative image
Professor Michael Davies, Deputy Vice-Chancellor of the University, said this is an opportunity for the school's students, as well as those in the Sussex region, to learn about the life and career of the late President Ho Chi Minh who once worked on a ferry between Newhaven and France in the early 20 th century.
Newhaven Mayor Judith Ost said in 2013, local authorities laid a marble flagstone at its port to mark the centenary of his arrival in the UK during his overseas journey to seek ways of liberating Vietnam. The memorial is engraved with information on the late leader's historical links with Newhaven.
One year later, Newhaven and Vinh city of Vietnam's Nghe An province – Ho Chi Minh's hometown – were twinned, becoming the first sister localities between the two countries, she added.
She expressed her hope that the contest will attract more youth to visit their town as well as the Newhaven port, where the monument will be displayed.
At the launch, Vietnamese Ambassador to the UK Nguyen Van Thao hailed the contest as a meaningful initiative commemorating President Ho Chi Minh, saying he hopes that the contest will contribute to the friendship and cooperation between the countries.
The competition is sponsored by the Vietnam-UK Network in coordination with the Vietnamese Embassy.
The result will be announced on May 24, five days after Ho Chi Minh's 125 th birthday. The winning design will be made by Nghe An artisans and displayed at the Newhaven port by the end of this year.