Vietnamese singer Ho Ngoc Ha will represent the country to take part in the Asian Song Festival 2009 on September 19 in Seoul, South Korea.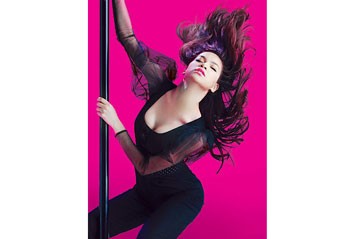 Ho Ngoc Ha
Last year, this big musical event featured a cluster of top Asian stars representing 12 countries, such as Korean actress and singer Lee Hyori, Super Junior and SG Wannabe bands, the Taiwanese boy band F4 and pop diva Cheung Amei.

Currently, nine countries have registered for the event, including South Korea, Japan, China, Taiwan, Thailand, Vietnam, Indonesia, Hong Kong and Ukraine.

The host country's representatives will be two famous bands, Super Junior and Girls' Generation.
From Japan comes Gackt and Mihimaru GT; meanwhile representing China is Chris Lee, who won an award at the Asia MTV Awards. 
The famous singer Xiao Zhu will represent Taiwan.
The 4 Heavenly Kings of Hong Kong, including Andy Lau Tak Wah, Jacky Cheung Hok Yau, Arron Kwok Fu Shing and Leon Lai Ming, will perform at the festival.

Other popular singers include the band Chaotic from Thailand, Ho Ngoc Ha from Vietnam, Agnes Monica from Indonesia, and Ruslana from Ukraine.

According to organizers, the Asian Song Festival will be broadcast in over 30 countries, including the US and some European countries.

It is the second time that the event is organized in South Korea. The Vietnamese representative last year was pop star Lam Truong.

The Asian Song Festival has been held since 2004.