The park which is considered as the first themepark in the country will feature stage shows presenting to visitors the blend of Western and Asian architecture, architectural works of Vietnam, Japan, China and Western countries as well as reviving images of Hoi An as a major trading center of Southeast Asia in the 16th century and the center of the legendary Silk Road, bringing silk products from Vietnam's southern region to China, Japan and various European countries.

There are also Vietnamese traditional music performances; popular rites and ceremonies, folk festivals and traditions observed from generation to generation.
One of the highlights of the event is the reappearance of the wedding procession of Princess Ngoc Hoa and Japanese trader Araki Sotaro to commemorate the princess who helped build the relationship between Vietnam and Japan.
According to Deputy director of the Department of Culture, Sport and Tourism of Quang Nam province, the park is expected to offer more choice of tourist products to attract visitors to Hoi An.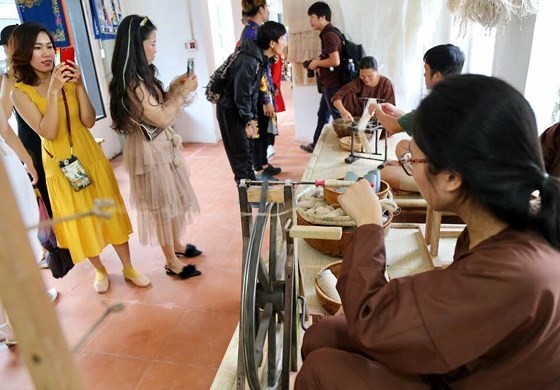 Vietnamese traditional craft of silk weaving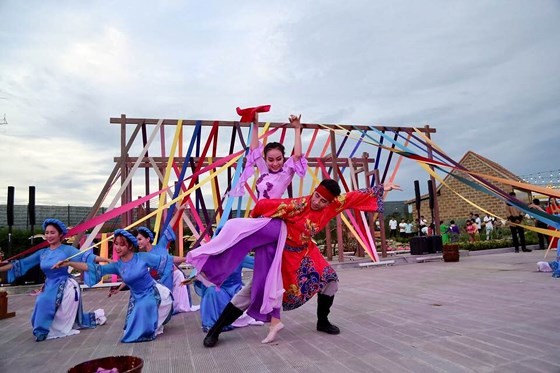 Art performance in the opening ceremony