Hoi An ancient town has been named one of the top 10 Famous Canals in the world by touropia.com, a travel list website featuring the most amazing sights around the world.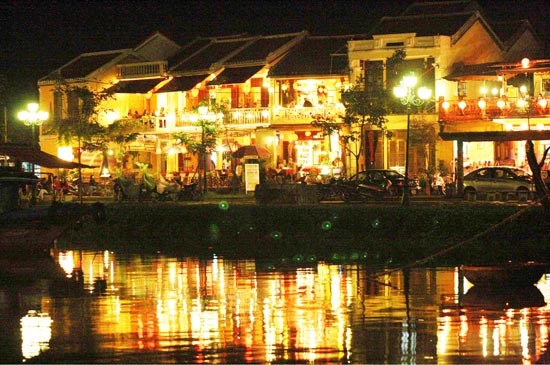 Hoi An ancient town at night
"This fishing-village-turned-tourist-hotspot is situated on the coast of the Eastern Sea in Vietnam. Hoi An has been an international port from the 16th century although the serious shipping business has long since moved to the city of Da Nang. The heart of the city is still the Old Town, full of winding lanes and Chinese-styled shophouses. It is sometimes called the "Venice of Vietnam" because of the narrow canals that cut through part of the town.", the website said.

Hoi An ancient town of central province of Quang Nam was recognized as a World Heritage Site by UNESCO in 1999 and is one of the most popular tourist destinations for local and international visitors
The most famous canal cities in the world include Venice in Italy, Amsterdam in Netherlands, Bruges in Belgium, Hoi An in Vietnam, Panama Canal , Suzhou in China, Nan Madol of the Federated States of Micronesia, Alappuzha in India, and Stockholm in Sweden.