A museum about merchant ships will be built in Hoi An, the central province of Quang Nam, it was announced recently.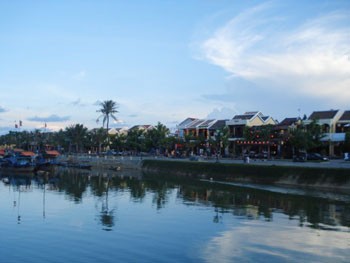 Hoi An is a bustling port in the 17th and 18th century. (Photo: KK)
Faifoo, former name of Hoi An, Merchant Ship Museum, covering more than 2.4 hectares, in Cam Pho Ward, will present images of Hoi An and the fascinating activities of the trading port in the 17th and 18th century.
The ancient town was an important trading port for merchants from Japan; China and other South Asian countries including Thailand, the Philippines, Indonesia, Malaysia and India, as well European nations such as Portugal, Spain, the Netherlands, the UK and France.
In addition, Hoi An launched a campaign, "Hoi An - World Cultural Heritage Journey," to call on people to collect documents and artifacts related to the progress of the ancient town, which has been recognized as a site of World Cultural Heritage by UNESCO, for a large exhibition at the end of the year.
The exhibits include various sectors, such as economy, culture and society from 1975 to the present, and will be divided into three themes: Hoi An – building and development, outstanding achievements and Hoi An towards the future.
The display aims to mark the 10th anniversary of UNESCO recognizing Hoi An Ancient Town as a world cultural heritage site.