Hollywood blockbuster films are coming to theaters in HCMC in the summer of 2011.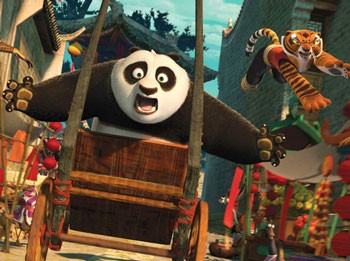 DreamWorks Animation' s Kung Fu Panda 2.
Among them, Pirates of The Caribbean 4; On Stranger Tides; Kung Fu Panda 2 ; Fast and Furious; X Men - First Class; Transformers 3: Dark of The Moon and Cars 2 are movie series for 3D viewing that will attract large audiences.
The hit movie "Thor" directed by Kenneth Branagh and starring Chris Hemsworth, Anthony Hopkins and Natalie Portman is the most expected film of 2011.
"Captain America" is a movie based on a fictional superhero character, featured in Marvel Comics, from World War II.
Meanwhile Scott Mitchell Rosenberg has created "Cowboys & Aliens", an upcoming American science fiction film, based on the 2006 graphic novel of the same name. The movie is directed by Jon Favreau and stars Daniel Craig, Harrison Ford and Olivia Wilde.