What the Vietnamese people think of Korea (Republic of Korea) and Koreans think of Viet Nam was the most popular topic at a Ho Chi Minh City seminar involving Korean and Vietnamese academics.
"Dialogue between South East Asia and North East Asia", as the conference was called, was sponsored by the SEONAM Foundation and gave the countries' intelligentsia a chance to better understand each others' cultural characteristics. At the seminar, experts discussed many topics to do with politics, the economy and society but the one that aroused the greatest interest was how the Koreans and Vietnamese viewed each other.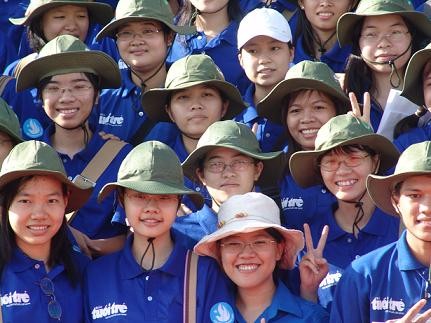 Vietnamese are generous, friendly and hospitable.
What do Koreans think of Viet Nam?
In his talk, Professor Shin Yoon Hwan stressed Viet Nam's generosity to its former enemies by normalizing diplomatic ties with these countries. "Viet Nam's generosity and closing of the past have made RoK's veterans feel ashamed and express their deep gratitude to Viet Nam," he said.
"Dozens of RoK's authors writing on Viet Nam or the Viet Nam War have grouped in order to promote the relationship between the two countries. There are two scholars who specialize in South East Asia and both are experts on Vietnamese history," he added.
According to Professor Shin, Koreans have made a strong impression on Viet Nam because the RoK's "wave" called Hallyu broke first on Viet Nam's shore five or six years ago before fanning out to other countries in South East Asia. This "wave" includes television programs, movies, music, fashion, cosmetics and food.
Professor Kang Tae-Woong admitted that he and the Korean 7x generations had only known about the Viet Nam War, but now young Koreans were learning more about Viet Nam the country and liked traveling here.
Professor Choi Byung Wook said he appreciated Viet Nam's rapid change and development in the last ten years. Professor Shin thought likewise and made the comment that Viet Nam was attracting a large number of RoK investors and was making it easier for Koreans to live and do business here.
What do Vietnamese think of Korea?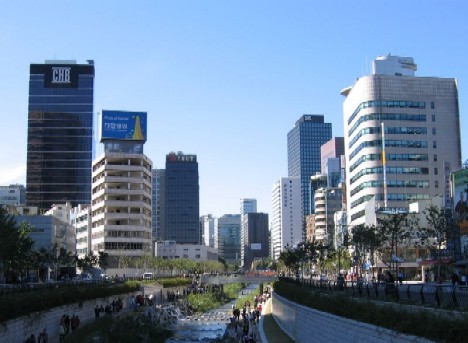 RoK's capital Seoul is a beautiful city
This question was asked by the RoK's professors.
Ms. Gia Vy, an undergraduate in the Eastern Studies Department of the HCMC University of Social Sciences, responded that young Vietnamese admired the dynamism and patriotism of the Korean people.
"We always want to know how Korea's electronics industry has developed so fast, why the Korean movie industry is conquering Asia and surpassing Hong Kong and Taiwanese films, why culture is becoming Korea's strongest point in travel and the economy," Gia Vy said.
"Vietnamese people like Korean films because they stress humanity, faithfulness in love, and magnanimity…Young audiences can identify with the main characters," she added.
"However, when we had a chance to visit Korea we found that not everything was beautiful and good like in the movies," she admitted.
A special relationship
Professor Choi said that Viet Nam and Korea had a very special relationship. From the 13th century, when descendants of King Ly Thai To, who founded the capital Thang Long (called Ha Noi now), found refuge in Korea, the Ly family's descendants protected Vietnamese traditions in the midst of Korean culture.
Now, he said, they were returning to Viet Nam to contribute to their ancestral homeland.
A story that is more legend than history tells about the Vietnamese scholar Mac Dinh Chi and the time he was sent to China as King Tran Anh Tong's envoy. After China he was invited to Korea, where he married a local woman and started a family.
Professor Choi commented that the stories proved that marriage between Vietnamese and Koreans had been around since medieval times.
Nowadays Vietnamese women still marry Korean men, and many Vietnamese have gone to Korea to work. In the other direction, there are 30,000 Koreans in HCMC and 5,000 in Ha Noi, and their number is sure to increase in the years ahead.