A new road in central Hue has just been named for Vietnamese composer Trinh Cong Son (1939-2001), who dedicated many of his ballads to the city.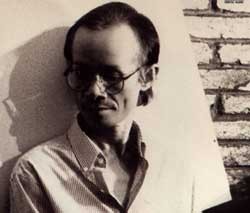 Composer Trinh Cong Son. — VNS File Photo
The road, which is about 600m long and 11m wide, runs along the Huong River linking the Gia Hoi Bridge and Nguyen Binh Khiem Road in Phu Cat Ward.
In 2000, musician Le Phung, an official from the Thua Thien – Hue Literature and Arts Union, told Son he wanted to name a road in Hue for him when Son passed away.
Phung then told researcher Tran Thanh, who is in charge of naming the city's roads. Thanh made a proposal to the city leaders, which was approved on Thursday.
Poet Nguyen Khoa Diem said he believed the road would attract tourists because it would be beautiful just like Son's songs.
As many as 16 new names were given to new roads in Hue this week, including names of the late martyr Dang Thuy Tram, veteran monk Thich Tinh Khiet, monk Ton Nu Dieu Khong and priest Dang Duc Tuan.
Son was born in the central province of Dac Lac but was raised in Hue. He composed his first song, Uot Mi (Crying Eyes) at the age of 17 and then became one of the most famous modern music composers in Viet Nam. He composed more than 600 songs, many of them love ballads with profound words and beautiful melodies. They had a variety of themes but many criticised the American War in Viet Nam.