Restoration of the Tu Phuong Vo Su ("peace in all directions") Pavilion in Hue's royal citadel began yesterday, the Hue Relics Preservation Center announced.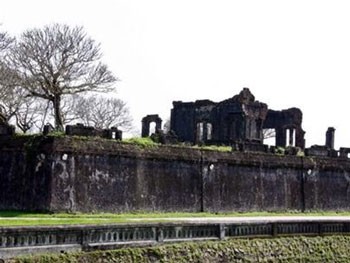 The Tu Phuong Vo Su (Peace in all dierctions) Pavilion in Hue's royal citadel.
The work will take two years and cost VND 9.3 billion (US$570,000). The Government will provide the money.
The pavilion covers an area of 1,650 square meters and was built in 1923 during the reign of King Khai Dinh in a mixed Asian-Western architectural style.
It has two storeys and was meant as a place for princes and princesses to study.
The site was badly damaged during the war while the elements have also taken a toll.