In recent days, crowded pilgrims and travelers have flocked to Huong Pagoda and Huong Tich Cavern to take part in Huong Pagoda Festival which falls on the sixth day of Lunar New Year.
Huong Pagoda and Huong Tich Cavern are two famous cultural and spiritual tourism destinations of Vietnam. Huong Pagoda is a complex area with a large number of natural mountains, caverns, temples, shrines, streams and pagodas.
The annual Huong Pagoda Festival often takes place from January 6th to March of lunar calendar in Huong Tich, Tuyet Son and Long Van.
On this occasion, travelers and pilgrims can arrive in the destination by land from Hanoi/ Ha Dong/ Van Dinh/ Huong Son or from Phu Ly commune to Huong Son.
As scheduled, Huong Pagoda Festival is opened on the sixth day of the Lunar New Year. During the opening ceremony, the organizers held dragon dance at Den Trinh (Presentation shrine) and dragon race on Yen Stream.
Huong Pagoda was built between the 18th and 19th centuries, and recognized as the national special relic in 1962.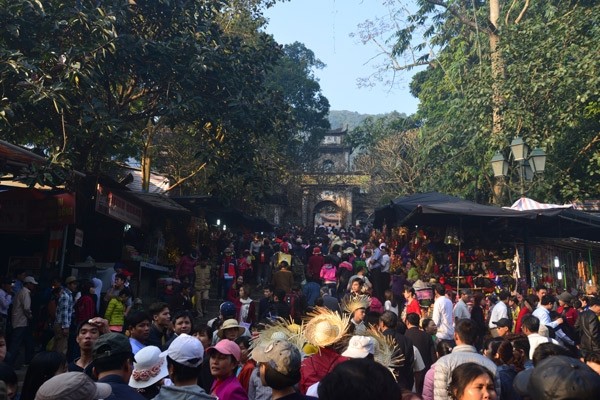 Pilgrims flock to Huong Tich Cavern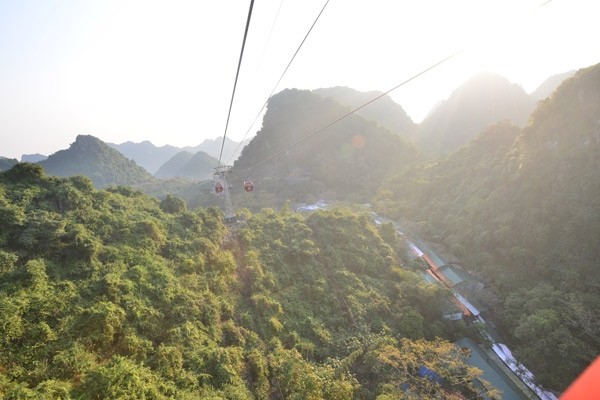 View of Huong Pagoda from cable car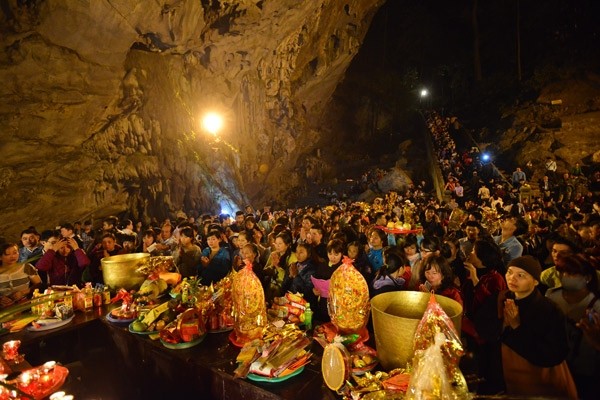 The large numbers of pilgrims from across Vietnam join in Huong Pagoda Festival on the sixth day of Lunar New Year.