Spending a two day visit (March 20-21) in HCM City, Robert Duffy, Executive Officer of prestigious Marc Jacobs International design house, displayed his enthusiasm for Viet Nam's potential in developing its fashion industry. He also expressed his delight and admiration for the Vietnamese traditional dress (ao dai) by saying that "I like Vietnamese ao dai".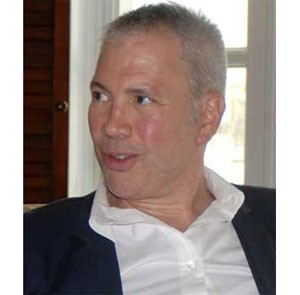 Marc Jacobs International CEO Robert Duffy

Reporter: What are the purposes of your visit to Viet Nam this time? Do you have any idea about the Vietnamese fashion industry?



Robert Duffy: I wish to learn more about the country and the people. Your country has actually changed and developed a lot from ten years ago. That was the first time I came to Viet Nam. I stayed in Ha Noi at that time.

Honestly, I don't know much about the fashion in Viet Nam; yet, I believe that Viet Nam will become a potential fashion market in the future. I like Vietnamese traditional dress (ao dai). I used to think that ao dai is a modern costume of your country, not a traditional one that has been worn for hundreds of years because of its attraction and modernity. In fact, ao dai beautifies the figures of Vietnamese women.

It seems to me that a number of fashion designers in the world have been inspired by ao dai. They have created new designs based on their ideas arising from the ao dai's style.

In Viet Nam, we make ao dai from traditional fabrics with their typical characteristics like silkiness and buoyancy. Do you think such fabrics will become popular to designers from all over the world?

Robert Duffy: Marc Jacobs, who is the head designer of Marc Jacobs International, has used materials from countries all over the world including Viet Nam for his designs. I have dropped by some cloth stores in the country and was attracted by all kinds of fabrics there. I hope that I will have the chance to use Vietnamese silk for my new designs.

Although talented, many Vietnamese designers have not yet achieved success in their business. What must they do in order to sell their products on international markets?

Robert Duffy: If the opportunity arises, these talented designers should bring their collections of authentic Vietnamese fashion to Paris to introduce them in a fashion show to attract the attention from international viewers, designers and fashion companies. Remember, it must be Paris, not Japan or anywhere else. This is not only right for me but also to all other designers in the United States.