Before the G-hour of the 'one-night-only' show Friday by the leading Singapore DJ, Inquisitive, at the Bounce Bar, SGGP caught up with Inquisitive and asked him about his life and experiences as a DJ.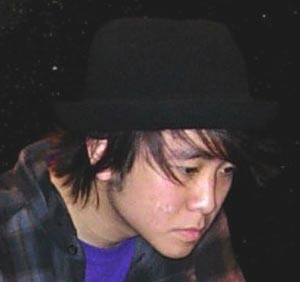 DJ Inquisitive (Photo: Truong Son)

What inspired you to DJ?



When I was young, I used to watch some DJ shows on TV and I was totally addicted to them. I wished that I could stand on the stage, use the turntable and create some magical music like that. That's why I chose to be a DJ.

Was there a DJ that you looked up to? How did they inspire you?

I really admire the Canadian DJ A-Trak. He became popular at a very young age, he was 15. At that age, he won the highest honor from the DMC World DJ Championships. He is really talented. He was the first DJ to win all three major DJ competition titles (DMC, ITF and Vestax) and the first DJ to win five world championships. Now he is the tour DJ for Kanye West.

How long were you spinning before you knew you were good? What did you pattern yourself after?

I started out watching a lot of videos, and practiced every day, so I guess it comes gradually day by day. I had a role model I looked up to and was trying to learn some of his techniques, so yeah I guess I really got better after the first DMC Championships in London. I learnt a lot of techniques and gained experience from DJs from all over the world.
Did you spend a lot of time studying old DJ records when you first started out?

Yeah, before I started DJ-ing, I used to do aggressive inline skating, back then I was listening to old school hip hop and underground hip hop

Have your collaborations with various popular artists, including Kid Koala, Arrested Development and Cut Chemist, had any effect on your style?

I try to learn, improve and reinvent myself whenever I collaborate with great artists.
You entered the international DJ championship at a young age, for aspiring DJs also looking to win international battles, what would your advice be?

Just do your thing, do what you love and most importantly, lots of commitment, effort and practice.
What is the most important advancement in the history of DJ-ing?

I guess now we DJs don't have to lug a crate of records around anymore, technology is taking over. And you can do so much right now compared to the past.
Is it fair to say that a lot of DJs are nerdy or have introverted personalities?

Hmm, yeah, I guess, everyone has their fair share (laughs).

So why did you choose a Lamborghini to aid your debut performance in HCM City?
Obviously because it has strong specification and fast speed, which helps me a lot in performing turntablism.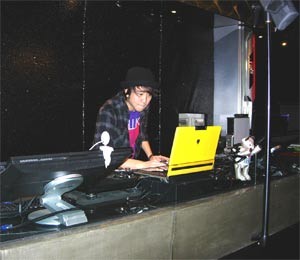 DJ Inquisitive, with his Lamborghini, performs at the Bounce bar in HCM City (Photo: Truong Son)
What about your latest release?

I'm currently working on my next mixx album, 'Revolutionary'. It consists of many different genres of music from electronica, rock, indie rock, alternative, fidget house, metal and much more, so do look out for it.
What is your fashion style? Do you feel that there is some kind of uniform that you have to rock for hip-hop or is that changing as things become more globalized?
My fashion style right now is more hipster/street/old school hip hop style, think acid wash jeans/jordan 5 retros. I guess now whether you are into hip hop/rock or any sort of music, more or less everyone has their own style. There are a few house producers that rock street/hip hop style and hip hop artists that rock the indie hipster style.

Related article :
Leading Singaporean DJ to shake up HCMC