Intel Corporation is holding the "Intel® CoreTM 2 Duo Processor Photo Competition" for all amateur photography enthusiasts, aged 18 and older, in the Asia Pacific region.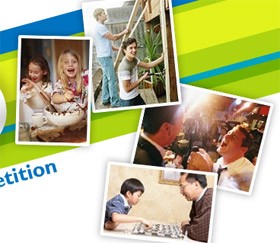 Some typical photos in the contest
The photographs must include a "double act" – two people, two animals, or two objects. According to the theme for the competition, the best things in life come in pairs.
The two objects in the photos are meant to complement, inspire, or motivate one another, or simply to share an enjoyable experience at work or play, indoors or outdoors.
The winners will have an opportunity to win an Intel® CentrinoTM Duo mobile technology based notebooks with the latest Intel® Core™ 2 Duo mobile processor.
The competition began on Monday, November 20, 2006 and will run until 12:00am (HK Time), Monday, December 11, 2006.
Entrants are invited to send original photographs with the theme of 'Pairs' through www.intelapacphotocompetition.com. The list of winners will be posted on the competition website on December 18, 2006.