A culinary festival featuring Vietnamese and international dishes was opened at Le Van Tam Park in district 1, Ho Chi Minh City last night.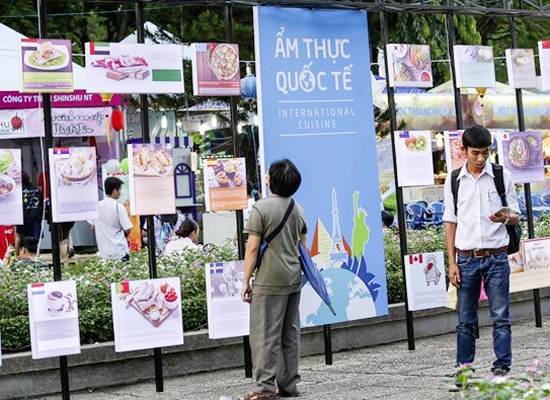 International culinary festival takes place at Le Van Tam Park in the city.

The international cuisine festival runs until December 18.
Within the three- day festival, the Vietnamese and international dishes, traditional culinary village, coffee booths and others will be displayed at 100 pavilions from 20 countries and territories worldwide.
The Ho Chi Minh City Tourism Department and the City's Tourism Association co- organized in the event with its target of advertizing Vietnamese tourism, culture and cuisine to international friends.

The city's tourism department reported that the city has received five million tourists this year. Of these, the number of domestic arrivals increased 10 percent compared to the same period of last year.