Preparations for the Da Nang International Fireworks Competition 2009, to be held March 27-28, are complete.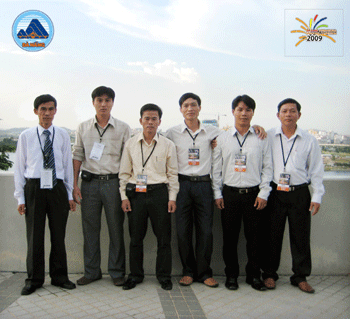 The Vietnam team wishes to extend the country's warm welcome to international friends in Da Nang
At Da Nang's port, five teams from China, Australia, Spain, the Philippines and Vietnam have completed installing their works.
A cuisine area, with 1,000 seats, is ready for the hungry crowd and eight large monitors and eight loud speakers on the streets of Bach Dang and Tran Hung Dao have been installed.
According to the Da Nang Culture, Sports and Tourism Department, restaurants and hotels in Da Nang are ready with more than 7,000 quality rooms to welcome tourists for the firework contest.
Most hotels on the Han riverside, Tran Phu Street and coastal hotels are fully booked.
The event is expected to lure many local and international tourists and promises to delight viewers with amazing performances against the backdrop of the poetic Han River.
The shows are all around 21 minutes long.
Each show has its own title:
Australia – 'The Southern Stars'; Philippines – 'Danang-new epoch'; China – 'Freedom for love'; Spain – 'Happy Melodies'; and Vietnam - 'Han River's Echoes.'
Visitors to the fireworks competition will also have a chance to enjoy cultural and artistic activities and games, including flower garlands and flower ships, boat races, water sports, culinary programs, music shows, a circus and exhibitions.