The Italian team gave an amazing and colorful performance presenting their incredible display of pyrotechnics along with enchanting support music.

The American team came in second. Their fantastic performance described friendship among countries and paid a tribute to Mr. Joe, General Director of Global 2000 International (Malaysia) – the consultant for the DIFF 2018.
The 2018 Da Nang International Fireworks Festival took place from April 30-June 30.
This year's event themed "The Legend of Bridges" attracted 8 local and international teams from the U.S. , Poland, France, Italia, Hong Kong (China), Sweden, Portugal and Vietnam.
The competition presented 5 spectacular fireworks displaying subjects of Love-Time-Happiness- Aspiration-Friendship during 2 month along the Han River banks in Hai Chau and Son Tra Districts.
A series of many interesting cultural and sporting events, including street festivals, art performances, Cham cultural festival, sculpture festival, food fair and more were held during the two-month long event.
Beginning in 2008, the Danang International Fireworks Competition has become one of the most-awaited events to attract tourists to the city at the end of April every year.

The fireworks display by the US team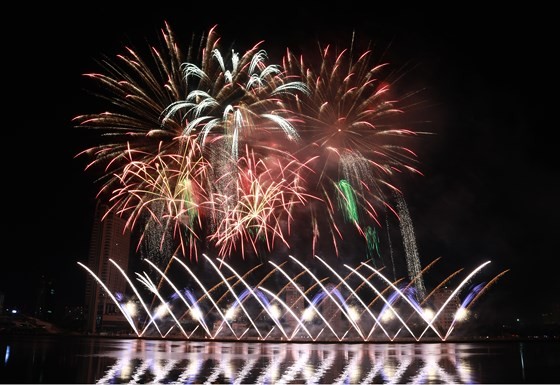 The fireworks display by the US team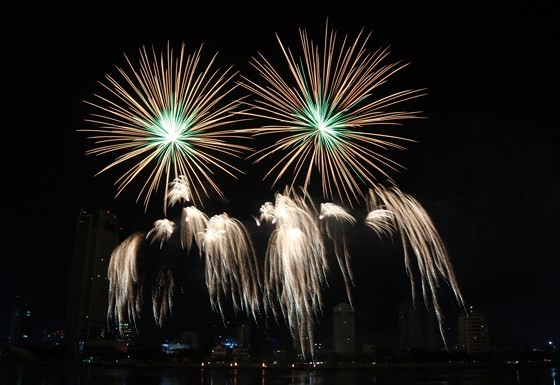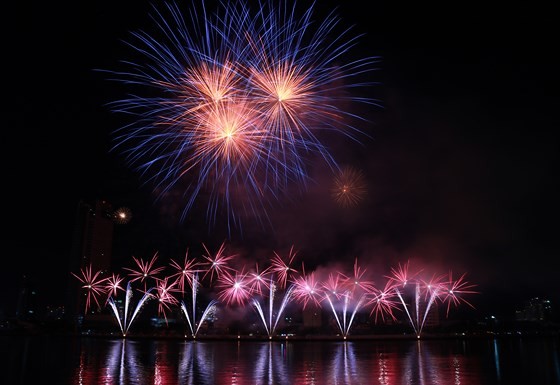 Performance by Italian team: