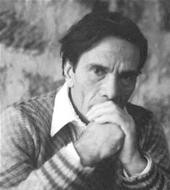 Poet Pier Paolo Pasolini
The Italian Embassy in association with the Ha Noi Fine Arts University has launched a contemporary art competition that will conclude during the sixth Italian Cultural Week in Vietnam's capital from October 20-30.
Called "VIET IT! ("It" being Vietnamese for "Italian"), the contest for Vietnamese people has the theme of the maternal relationship that Italian poet Pier Paolo Pasolini honored in Supplica a Mia Madre.
The winner will receive a scholarship from an Italian art school. To enter, register at culturale.hanoi@esteri.it before October 17.
All the entries will be on public display at the Viet Art Centre, 42 Yet Kieu Street, Ha Noi from October 21.