Japanese Film Festival 2014 featuring the beauty of the country, Japanese people and culture will take place in Hanoi, Da Nang City and the coastal city of Vung Tau in Vung Tau Province.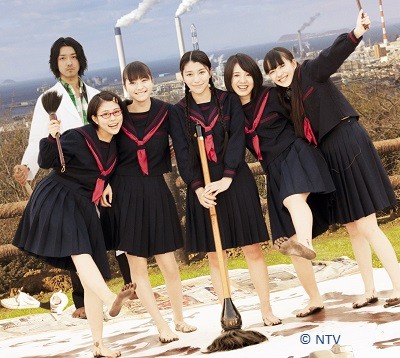 Japanese film festival will take place in Vung Tau province
Movies including One Million Yen Girl , Feel the Wind, Bushido Sixteen , Shodo Girls!! , In His Chart, Peak –The Rescuers, Tomorrow's Joe, and Robo-G will be screened at the National Cinema Center in Hanoi on October 10-19; at Le Do Cinema in Da Nang on November 14-16; and at Dien Bien Cinema in Vung Tau on October 31- November 2.
The festival is one of the most anticipated annual events of Japan Foundation Center for Cultural Exchange in Vietnam. This year's film festival focuses on the introduction of Japanese films under the theme of "PASSION" Eight Japanese films relate with passion; a passion that looks comical, a passion that keeping their determination quietly, a passion to fight toward better future.
All films will be screened with both English and Vietnamese sub-title.