A music concert featuring Japanese acoustic guitarist Aki and harp player Kuniko will be held at the Youth Cultural House in Ho Chi Minh City on July 8 and Vietnam National Academy of Music in Hanoi on July 9-10.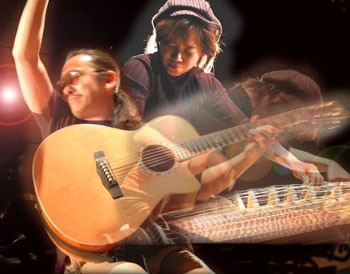 Japanese acoustic guitarist Aki and harp player Kuniko
The guitar and harp duo from Japan were established in 2002. They have performed in many concerts in and outside Japan. They released two albums, HA–AKI & KUNIKO in 2003 and Over the Top in 2006.

Acclaimed by music critics, they have been described as a "creative innovative musical partnership" and having "original, genre defying work." In their first-ever tour in Vietnam, AKI & KUNIKO will participate in the "Japan Day" event at the Youth Cultural House in HCMC.

Acoustic guitarist Aki graduated from the Department of Cinema, College of Art, Nihon University, Japan. He has produced many albums. His song "How I Feel Now" was ranked as number one in the Jazz section on MP3.com in the US in 2009. He currently serves as a producer in Harvest Moon Record.
Japanese harp player Kuniko received a master's degree in traditional Japanese music at Graduate School of Music, Tokyo University of the Arts. She has given recitals since 1990 and been invited to concerts overseas. She has also appeared in several TV programs on NHK and served as a lecturer at training classes for music teachers. Kuniko is now Grand Master of Miyagi Koto School.
The music performance is being organized by the Japan Foundation Center for Cultural Exchange in Vietnam, in cooperation with the Consulate-General of Japan in Ho Chi Minh City.