The Japanese Consulate-General in Ho Chi Minh City announced on July 24 that the second Vietnam-Japan Haiku Contest has opened and that entries can be sent in until September 1.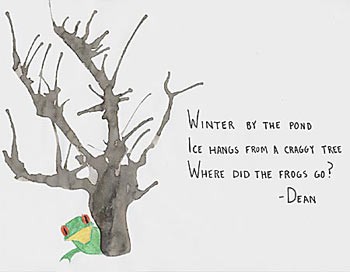 A Haiku poem in English
Haiku is a kind of Japanese poetry.  
Vietnamese contestants can write in their own language or Japanese but Japanese contestants have to send them in Vietnamese.                                   
Entries sent to the contest jury must not have appeared in public in any form. Any poem suspected to have been plagiarized will be rejected.  
Contestants can submit up to three poems to
kouhou1@overseamail.net
or the Consulate-General on Nguyen Hue, Ho Chi Minh City.  
There are one first prize, two second prizes, three third prizes, and a few consolation prizes on offer, and the results will be announced on November 15. 
The contest, first held in 2007, is organized by the Japanese Consulate-General, University of Social Sciences and Humanities, and Tuoi Tre newspaper to strengthen culture exchanges between the two countries.  
Haiku consists of 17 syllables in three metrical phrases of five, seven, and five syllables respectively. In Japanese, haiku is printed in a single vertical line, while in English it is usually in three lines.