On June 7, the Vietnamese Academy of Social Science presented Japanese Prof. Kaneko Kazushige with a honorary medal "For the Cause of Social Sciences" for his great contribution to the promotion of mutual understanding and cross-cultural exchanges in the region.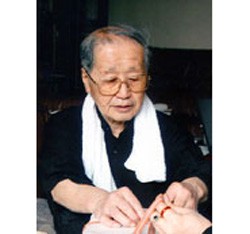 Prof. Kaneko Kazushige.
On the same day, the Viet Nam Museum of Ethnology received a collection of 560 Asian ethnographic objects, donated by Prof. Kaneko Kazushige to contribute to the collection of Southeast Asian and Asian cultures at the museum. 
 
The objects, which have been collected by the professor over the past 40 years, include Myanmar lacquer wares, Japanese pottery, Indian shadow puppets, Korean costumes, Cambodian basketry and Indonesian religious objects
Prof. Kaneko Kazushige is the President of the Japanese Asian Ethnic and Cultural Institute and the President of Asian School of Japan.