One of the leading saxophonists in the country, Tran Manh Tuan, will give a performance at Nguyen Du Indoor Stadium in Ho Chi Minh City on September 7.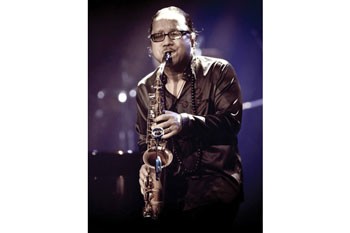 Saxophonist Tran Manh Tuan
The show is part of the program called 'Imprint' which is being held by Vietnam Television. Every month one leading artist in the country is presented on the first Saturday and is broadcast live on VTV9, VTV Hue, VTV Phu Yen Channels.
The concert will be divided into four parts, including introduction of the saxophonist's popular works, folk songs, the artist's compositions, and introduction of the Big Band founded by Tuan.
Well-known jazz singer Tuyet Loan, known as the Vietnamese queen of jazz, singers Tung Duong and Thanh Lam will join the event.
Saxophonist Tran Manh Tuan has spent more than 30 years playing the saxophone. He is one of the most successful saxophonists in Vietnam and has a large number of audiences at home and abroad. He has attracted music lovers with jazz, pop and world music.