Vietnamese jazz legends Quyen Van Minh and Tran Manh Tuan have announced a collaborative performance on April 17 in Ho Chi Minh City's District 7.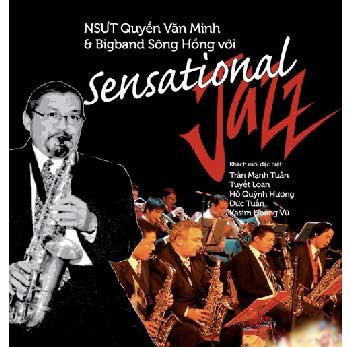 "Sensational Jazz," a concert performed by musicians Quyen Van Minh and Tran Manh Tuan, will take place on April 17 in District 7, HCMC
Titled "Sensational Jazz," the event will also feature a sophisticated buffet dinner in an elegant and luxurious outdoor venue at Ho Ban Nguyet . 
The duo will be accompanied by Minh's band, Bigband Song Hong, who have been playing together for the past decade.  
The group will treat audiences to different genres of jazz from the past and present including blues, swing and bebop. In addition, jazz-inspired Vietnamese songs like Ha trang, Mot coi di ve, Co hong and Thu hoai niem, are part of the lineup. 
Guest singers Tuyet Loan, Ho Quynh Huong, Kasim Hoang Vu and Duc Tuan will also join Minh and Tuan onstage. 
The concert is organized by stage director Le Thuy while architect Nguyen Chung Nhan, who completed a master's degree in architecture at the US-based South Florida University, will be in charge of the venue design.  
Tickets cost VND1.7-2 million (US$87-102) and are available at Khong Ten Bar and the Duxton Saigon Hotel. The buffet dinner will be served from 6-8pm, before the performance.