The event attracted many artists, including People's Artist Trong Huu; Meritorious Artists Le Tu, Que Tran, Nhon Hau, together with artists Minh Hoa, Hoa Ly, Binh Trong, Kim Phung along with singers Nguyen Phi Hung, Thuy Duong, Thai Bao, the Giai Dieu Viet (Vietnam melody) band, the Shy, the Art Event and among.

The three day- long event included various cultural activities, such as art programs and ceremonial offerings.

The exceptional feature was a display of a replica of the French warship 'Esperance' that was destroyed on the Nhat Tao River in 1861. The replica will be brought to life with an enactment by artists who will relive the glorious exploits of Nguyen Trung Truc as took place during the war.

Nguyen Trung Truc (1839-1868) was the leader of the anti-French colonial uprising in South Vietnam and is remembered for his famous quote, "Only when all the grass in Vietnam has been pulled out then only will there be no Vietnamese person to fight the aggressors."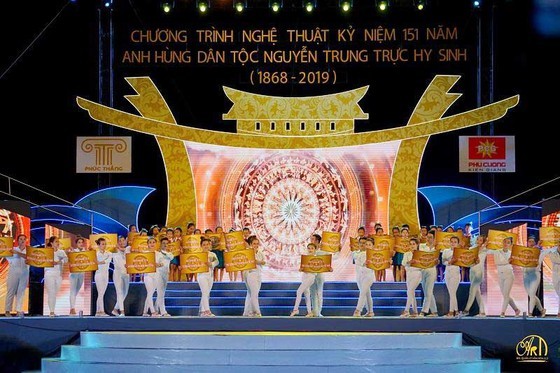 The Art Event and Ngoc Viet groups perform in the opening ceremony.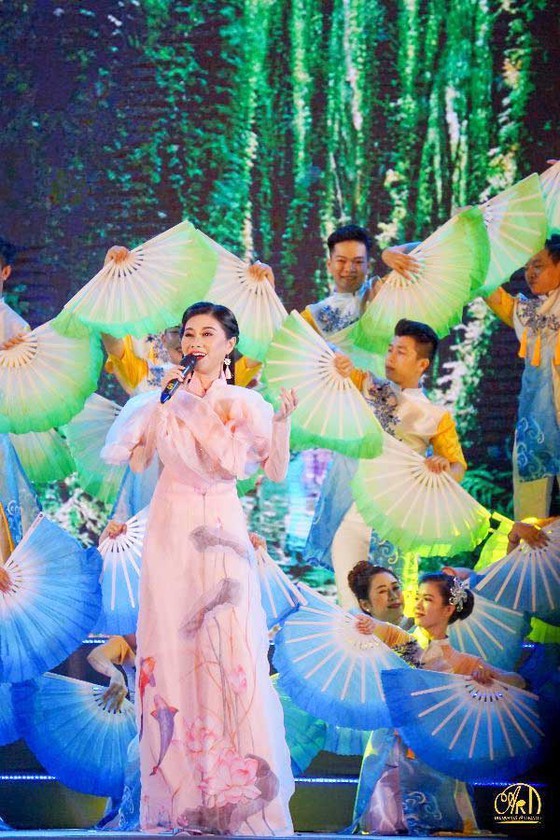 Meritorious Artist Que Tran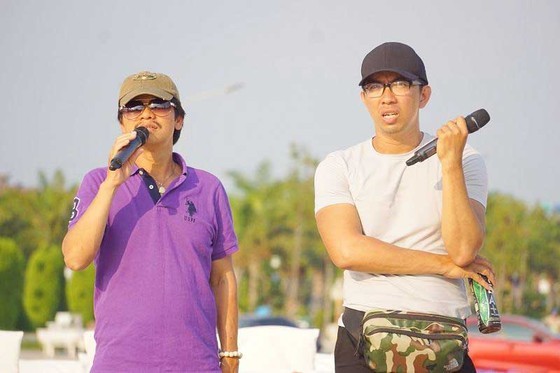 Director Hoang Duan (L) and choreographer Vo Nguyen Thanh Nhan