A speaker of Vietnam Culture, Sport and Tourism Ministry Mr. Nguyen Thai Binh yesterday announced that director of 'Kong: Skull Island' film -Jordan Vogt- Robert has been chosen as Vietnam's new tourism ambassador via 100 percent of agreement by voters.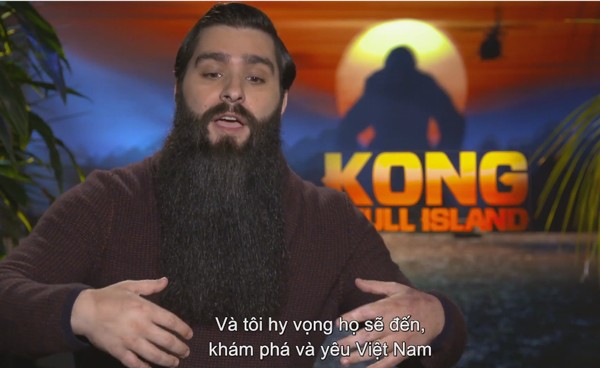 Director of 'Kong: Skull Island' film Jordan Vogt- Robert
A foreign citizen becomes Vietnam's tourism ambassador after he received the agreement from 13 members of the council.
Jordan Vogt-Roberts is the US director and producer. He has achieved many successes from recent Hollywood movies as Single Dads (2009), the Kings of Summer (2013) and Kong: Skull Island (2017).